Fillip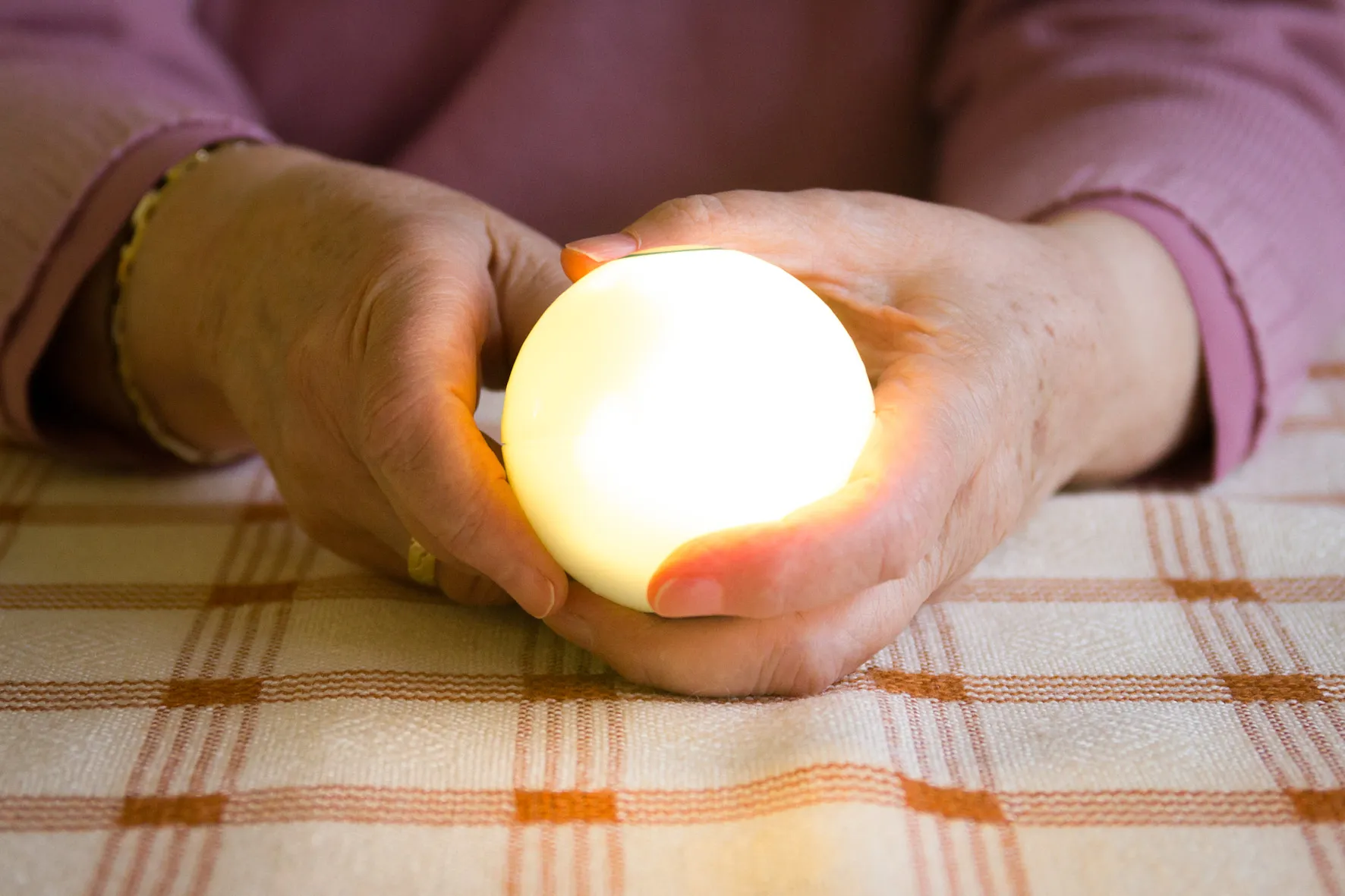 Fillip is an illuminated ball designed to stimulate people suffering from dementia. It moves independently on irregular paths and thus provokes playful reactions. A camera system detects the players, the table edges and the current position of the ball. This makes it possible to remotely reinforce the ball's bounce, support its direction, target people to integrate them into the game, prevent it from falling off a tabletop, or revive the ball if it has come to rest. In this way, Fillip is able to positively stimulate attention and activity and provide enjoyment in play. It is then to be used with little involvement of caregivers.
The prototype is currently based on the "Sphero" robot ball. In this new context, however, it is used with a camera tracking system that recognizes player and ball and thus sends control signals to the ball.
The project was developed in the InterFlex project "Care Design" of the Departments of Design and Social Work at the Potsdam University of Applied Sciences under the direction of Professor Dr. Rainer Funke and Professor Dr. Martin Stummbaum. The results of the entire study can be read in "Care Design - New Design Horizons for (Too) Caring People".
Developed together with Jeremias Volker